Main article: [Vampire: The Requiem]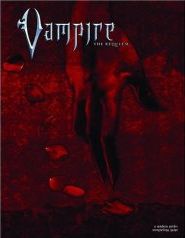 Assim como em Vampiro: A Máscara, quando um mortal é abraçado ele torna-se membro do clã de seu Sire. Diferentemente da versão anterior, o clã não define a sua agremiação política, mas sim a sua família. Cada clã é baseado em um arquétipo de vampiro:
Daeva: as succubi são os predadores sexuais, evocando a imagem dos vampiros que permeam a sociedade mortal, assim com Lestat em Entrevista com o Vampiro de Anne Rice;
Gangrel: os selvagens são os caçadores solitários e brutais;
Mekhet: as sombras são ocultistas, vampiros que se escondem nas sombras e reúnem lendas e conhecimentos ocultos, enquanto manipulam os outros à distância;
Nosferatu: as assombrações são os monstros desfigurados de algumas lendas (como o Conde Orlok, do filme Nosferatu de F. W. Murnau);
Ventrue: os lordes representam os aristocratas, os Senhores da Noite, como Drácula de Bram Stoker;
Covenants
Edit
Covenants são facções políticas e/ou religiosas. Os maiores e mais famosos são:
Poderes, habilidades e fraquezas
Edit
Antagonistas
Edit
Wikipedia Vampire:The Requiem english
White Wolf Wikia english
Ad blocker interference detected!
Wikia is a free-to-use site that makes money from advertising. We have a modified experience for viewers using ad blockers

Wikia is not accessible if you've made further modifications. Remove the custom ad blocker rule(s) and the page will load as expected.